Our Dental Office in Round Rock, TX
We are committed to providing our guests with compassionate and professional dental care of the highest standards in a comfortable and relaxed environment. We utilize the most current dental technologies and techniques to help you achieve a smile that you can be proud of. At our Round Rock dental office, our top priority is to take the time to carefully listen to your expectations, customize an individualized treatment plan based on a careful diagnosis, and then create a smile you deserve. We specialize in full-service cosmetic dentistry as well as family and general dentistry and look forward to providing Round Rock with outstanding, world-class dentistry.
Dr. Tarana Chhatriwala BDS, DDS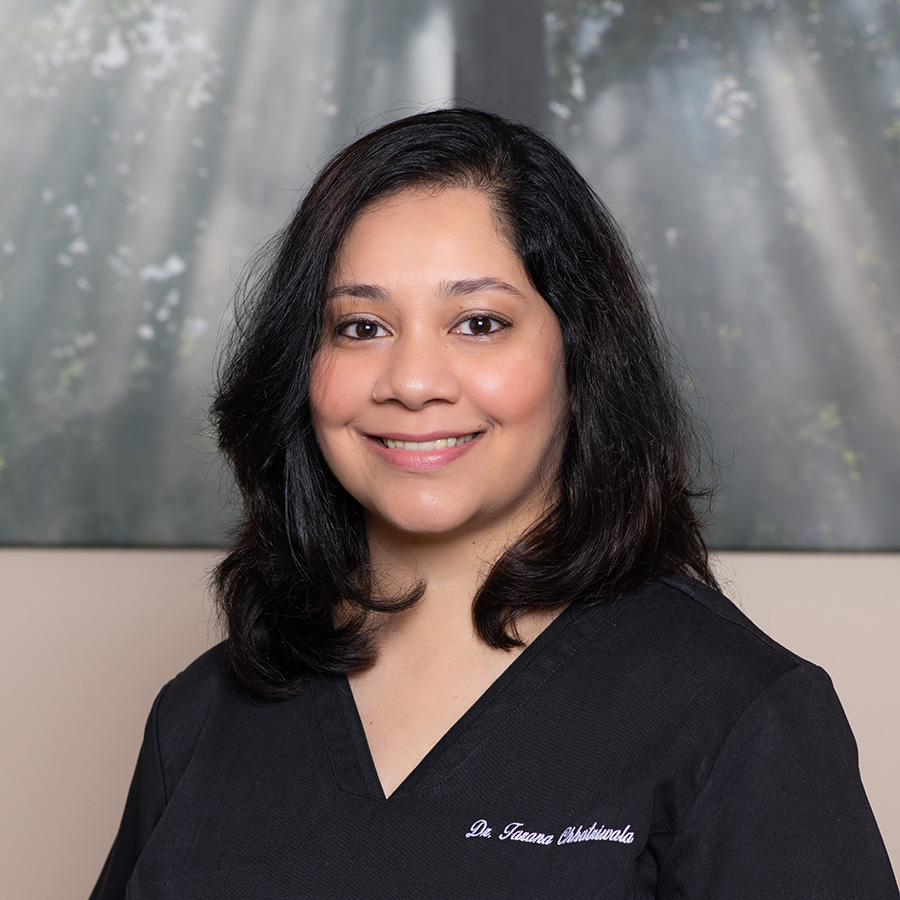 Dr. Tarana Chhatriwala BDS, DDS is dedicated about providing quality focused comprehensive dental care.
After graduating from University of Mumbai in 1999 with her dental degree, marriage brought her to the United States. With a passion for dentistry, she graduated as class valedictorian from the International Dentist Program at Loma Linda University School of Dentistry, California. Dr. "C" practiced general and cosmetic dentistry in the Chicagoland area and in Connecticut prior to relocating to the Austin in 2016.
She prides on being gentle and patient, especially with fearful dental patients and children. Dr. C is member of the American Academy of General Dentistry and the International Association of Orthodontics. She is certified in Invisalign, TMD (Temporomandibular Disorder) and Sleep Apnea and Snoring treatment using dental appliances. She loves to travel and cook and spend time with her family exploring the Round Rock and Austin area.
Dr. Asher received her doctorate at the Harvard University School of Dental Medicine, where she was involved in academic research and authored papers and presentations. Much of her research has been published and presented at dental conferences in the United Kingdom and the United States. She has also served as an instructor at Harvard University School of Dental Medicine, Kings College Hospital in London and University Dental Hospital in Wales. Prior to moving to Austin, she practiced dentistry in London, UK for 6 years in private practice and hospital setting and academia.
Since moving to Texas, Dr Asher has practiced in private practice and has been involved in dental volunteer work in the community. She is a member of the American Dental Association and Texas Dental Association. Dr. Asher's first priority is to provide excellent patient care and ensure each patient has a positive experience. She enjoys rooting on the Longhorns, swimming and spending time with her husband and family.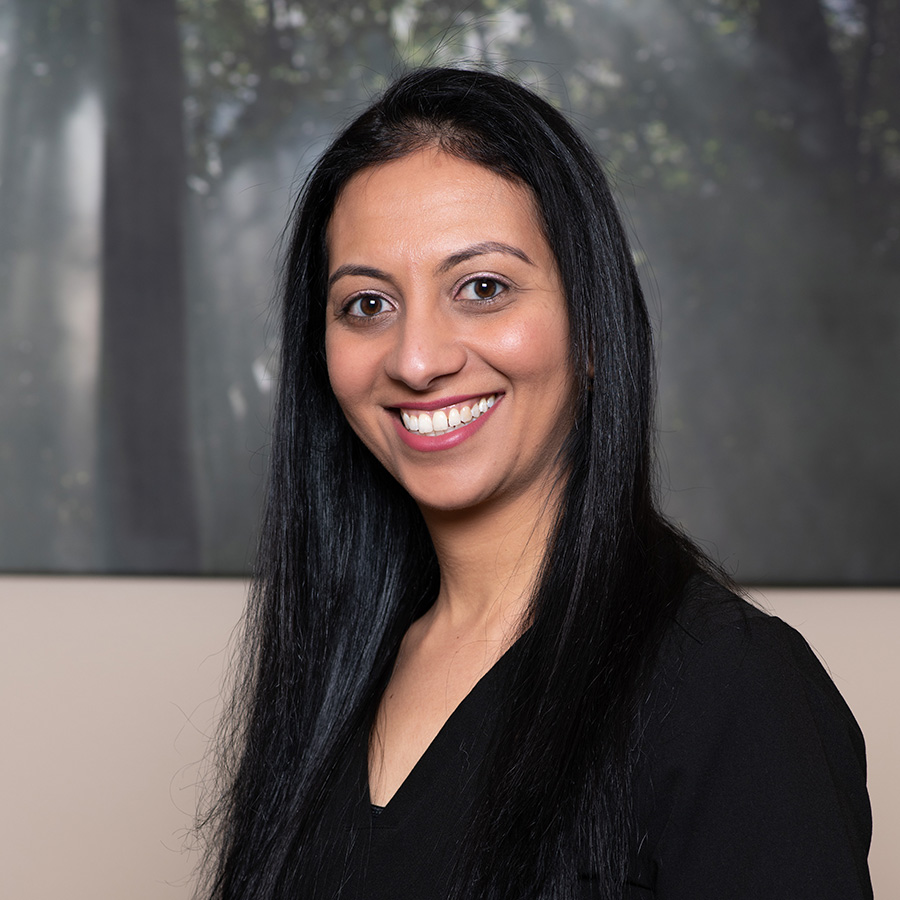 Dr. Tiffany Georgiefski DDS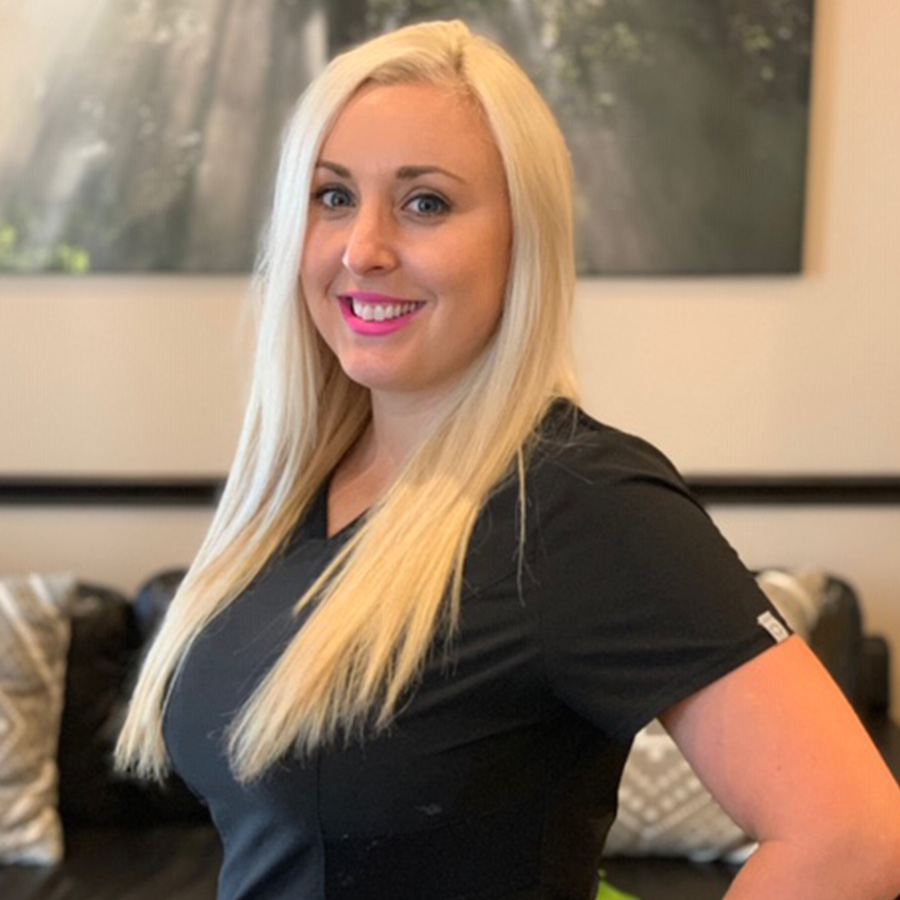 Dr. Georgiefski is a true native; born in Austin, raised in Leander and alumnus of Leander High School. Following high school, Dr. Georgiefski studied at St. Edward's University where she would ultimately graduate magna cum laude with a Bachelor's of Science Degree in Biology.
Upon her graduation, she travelled southbound to Houston where she would attend the University Of Texas School Of Dentistry. After four arduous years in Houston, she successfully earned her Doctor of Dental Surgery (D.D.S) degree. Dr. Georgiefski aspired to be a dentist from a very young age.
The inspiration initially came from a complete smile makeover television show, and quickly grew into a commitment to help others improve their smile and oral health. Dr. Georgiefski believes that every patient should be treated like family, and she hopes to build life-long relationships with all of her patients.
When she is not practicing dentistry, Dr. Georgiefski enjoys spending quality time with her three children(Audrey, Preston, Calvin), her husband Robert, and two puppies, Zoey and Minnie.
Dr. Joby Chaluparambil, DMD
Dr. Chaluparambil, who also goes by "Dr. C", was born and raised in Texas City, TX.  Dr. C proudly attended Texas A&M University and graduated with the class of 2007. He graduated with a degree in Bio-Medical Sciences with a minor in business. After his time at Texas A&M, he attended the University of North Texas Health Science Center for his masters in Medical Sciences. His passion for the community took him to the University of Texas Health Science Center for a Masters in Public Health. During that time he completed a practicum working on curriculum and process improvements in the bioinformatics department of the UT dental school. He then joined the VA as the virtual tumor board coordinator helping with the coordination of care for our nation's veterans.
Dr. C's enthusiasm and passion for dentistry started after his time at Texas A&M. From his interactions with patients and staff, Dr. C instantly fell in love with dentistry due to its dynamic nature. Dr. C had valuable exposure to perform complex procedures when he was first learning. This helped him focus on cosmetic and surgical procedures that make him the esteemed and skilled dentist he is today.
Outside of dentistry, Dr. C is focused on spending time with his wife and son. When he is not with his wife and son he likes to stay up on the latest technologies in dental and go salt water fishing!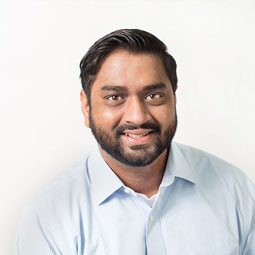 Susan, NuYu Dental's Practice Manager
Susan, NuYu Dental's Practice Manager, moved to central Texas in 2008 and resides in Round Rock with her husband and three children. Susan has worked in dentistry for 16 years and has learned the ins and outs of handling insurance.
She is determined to make sure all of our patients receive the adequate benefits and is able to do so with little or no assistance from patients. Susan is looking forward to meeting you and the Round Rock community. On her off time you can find Susan shopping, working out or spending time with her family.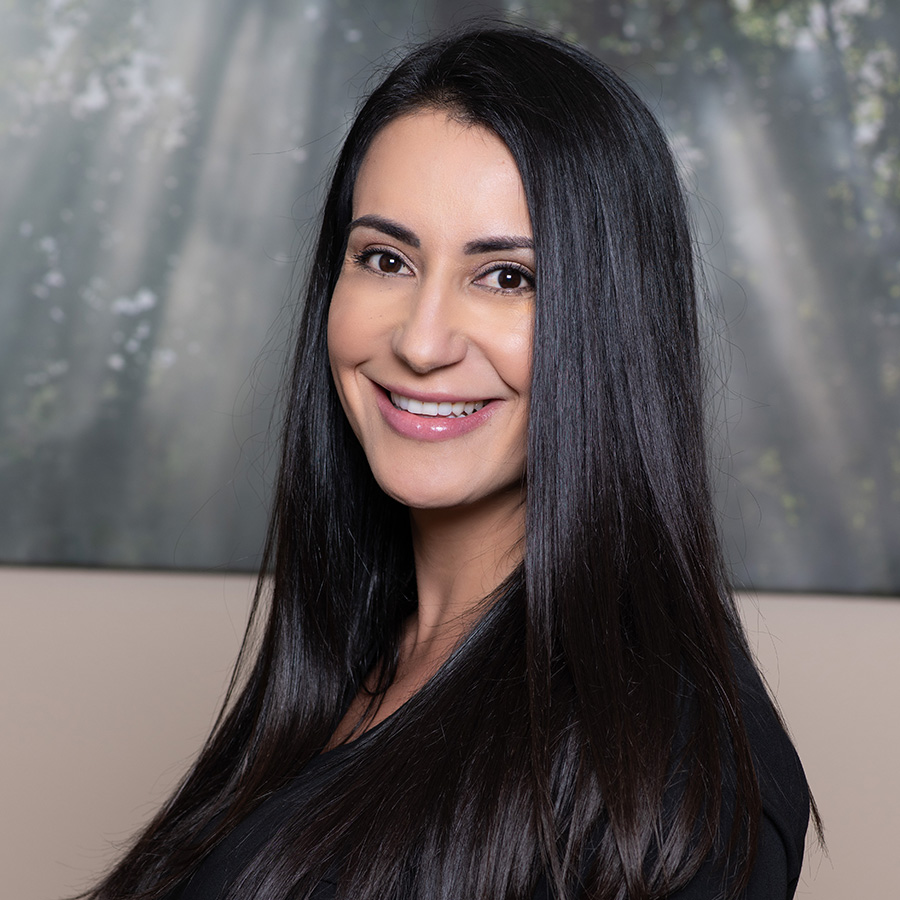 Kathy, Registered Dental Hygienist (RDH)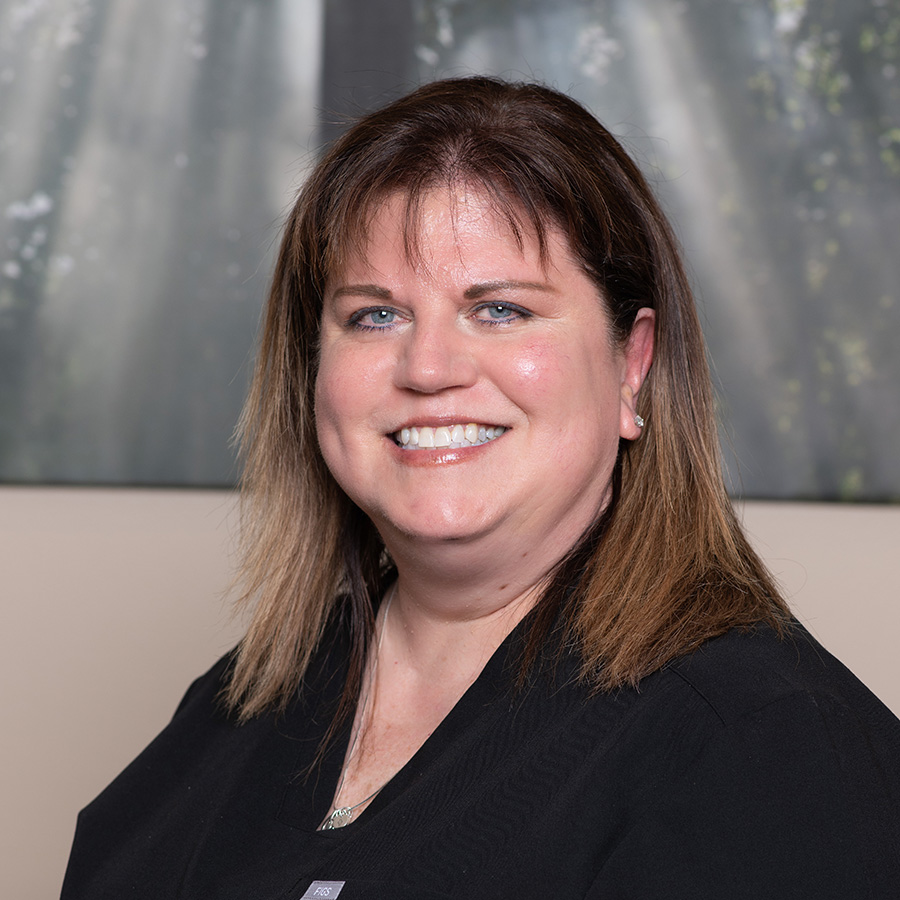 Kathy comes to Texas by way of Wisconsin. She made Houston her home from 1980-1992, where she attended the University of Texas Dental School, receiving her Dental Hygiene Diploma in 1990 as well as the Outstanding Professional Leadership Award.
In 2010 Kathy officially made Texas her home. She is an amazing addition to Team NuYu and can deliver the best patient oral healthcare due to her clinical skills.
Kathy's time spent out of the office is busy with DIY home improvements, hanging out in her gourmet kitchen (baking for Team NuYu), and spending time with her son and Shi-tzu.
Elizabeth Foster, Registered Dental Hygienist (RDH)
Elizabeth, who is a Registered Dental Hygienist (RDH) was born in Amarillo, raised in Missouri, and moved to Austin in 1997. She currently resides in Leander with her 2 cats and dog. She enjoys spending quality time with her two grandsons and attending local Austin music events.
Elizabeth comes to Nuyu with over 20 years of experience in the dental field; first as a dental assistant (5 years), before receiving a diploma in dental hygiene from Del Mar in 1997.
She looks forward to meeting and treating patients with utmost care.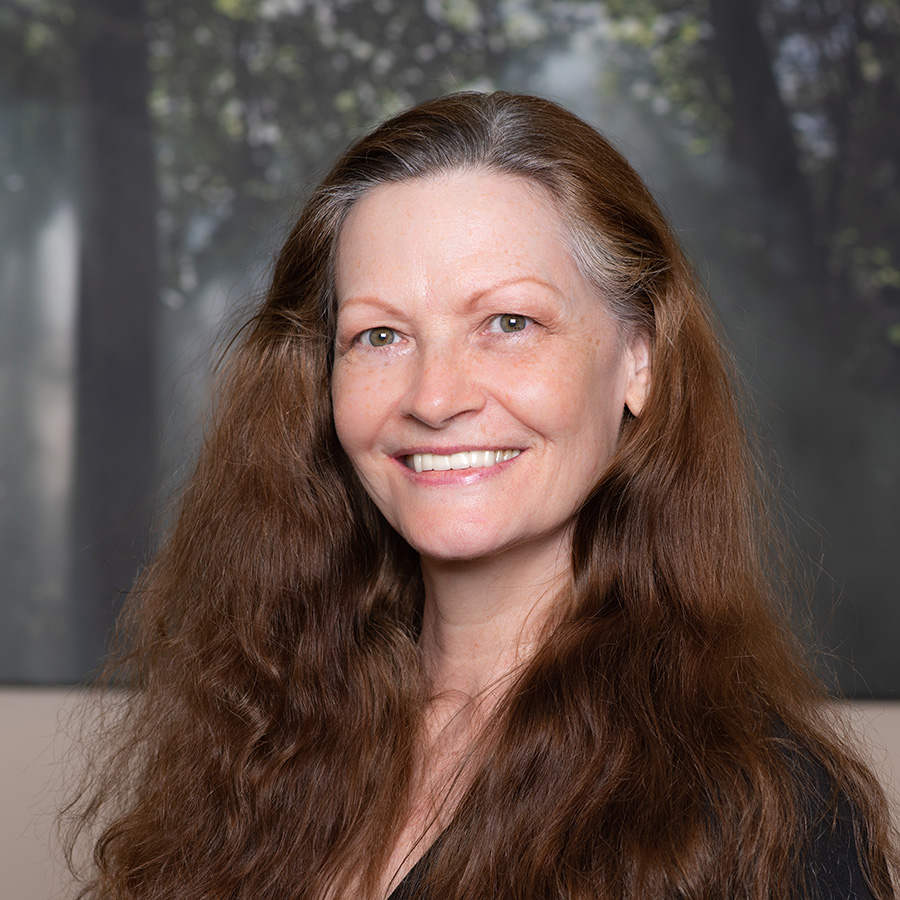 Hailey, Insurance Coordinator and Registered Dental Assistant (RDA)​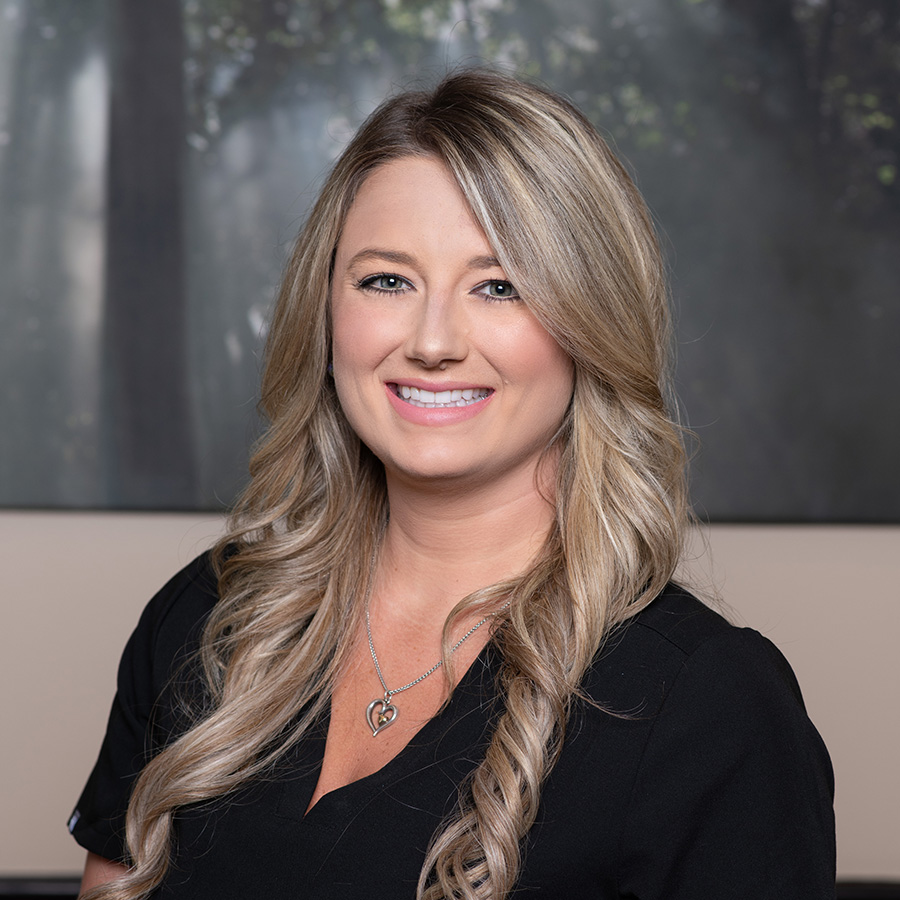 Hailey, Insurance Coordinator and Registered Dental Assistant (RDA). NuYu's RDA born and raised in TEXAS, Hailey's laugh can brighten anyone's day – great for anyone coming to "the dentist." She is here to help verify your insurance information and will be one of the last people you see smiling and taking care of your appointment. Hailey is a Registered Dental Assistant and is Radiology, Jurisprudence, Infection Control, Nitrous Oxide Monitoring, and CPR Certified. She enjoys meeting new faces everyday and making everyone feel welcomed. In her spare time you can find her enjoying the outdoors of Texas either hunting, fishing, riding horses, or just enjoying family by the lake.
Cecilia (Cissy), Patient Coordinator
Cecilia (Cissy), Patient Coordinator, was born and raised in Texas. Prior to being a pre-school teacher for 9 years, Cissy was in the dental field for many years. Her passion to serve the dental community brought her back and now is so glad to be part of the NuYu Dental team.
Cissy is happily married with 2 teenage boys. She loves to travel for leisure and enjoys serving through mission trips. You may see her on lunches still reading the good 'ol hard copy books because Cissy has not converted to E-books. Her hobbies include cooking, crafting, and volunteering in her church.
Bivi, Registered Dental Assistant (RDA)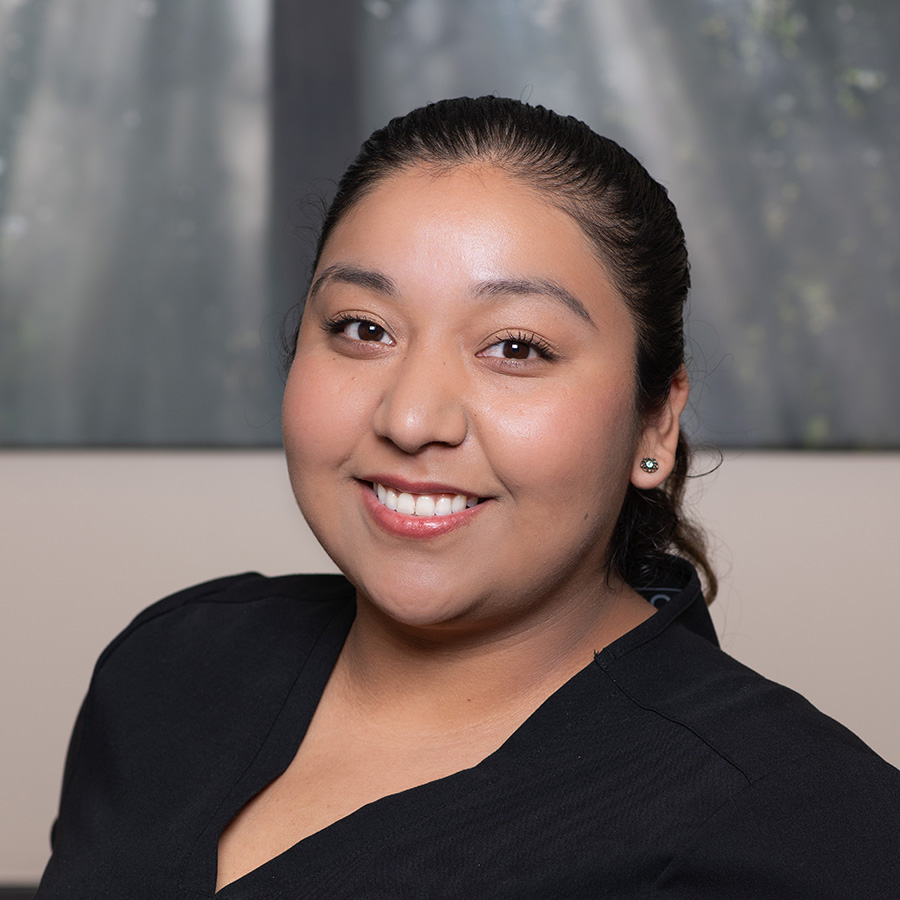 Bivi, a registered dental assistant (RDA) was born and raised in Georgetown, TX! Bivi is a Registered Dental Assistant and is Radiology, Jurisprudence, Infection Control, Nitrous Oxide Monitoring, and CPR Certified.
She enjoys meeting new faces every day and making everyone feel welcomed. In her spare time Bivi enjoys shopping, traveling and spending time with her family and friends.
Maria Aquino, Registered Dental Assistant (RDA)
Maria Aquino is originally from Pharr,Texas and has been RDA since 5years and has been a Nuyu Team Member since 2016. She lives in Pflugerville with her 2 daughters and son .
She enjoys movie night with her family and traveling back on some weekends to RGV (Rio Grande Valley) to see her siblings and extended family.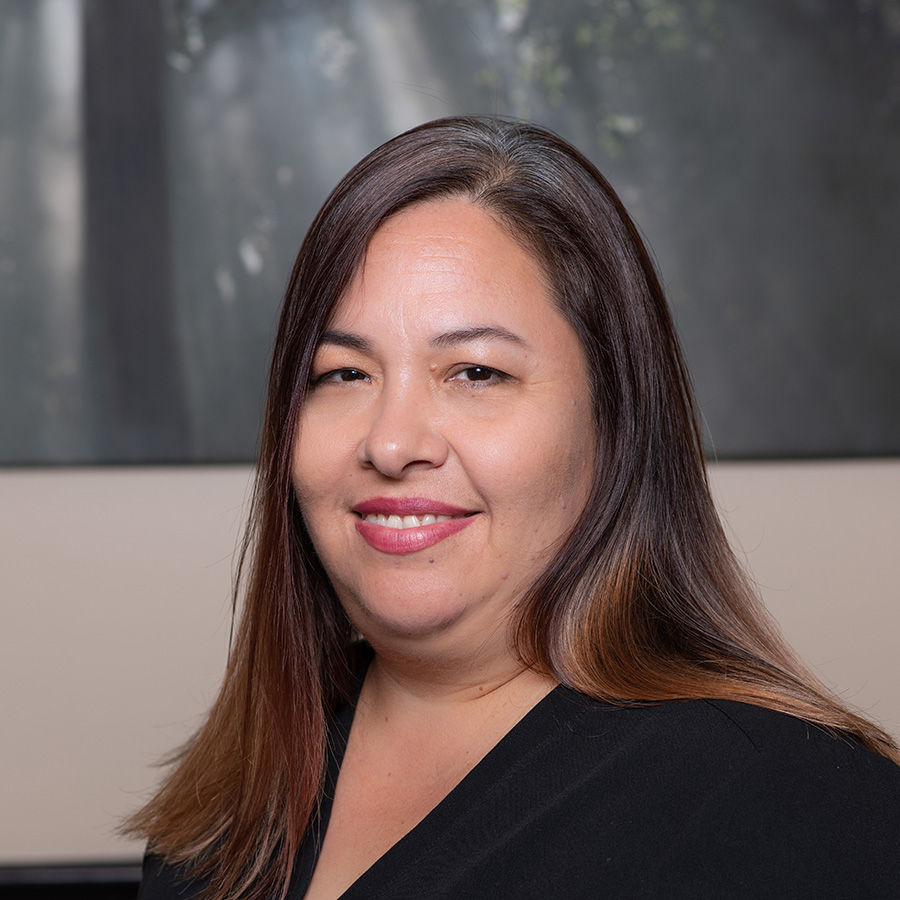 Nichole Morris Registered Dental Assistant (RDH)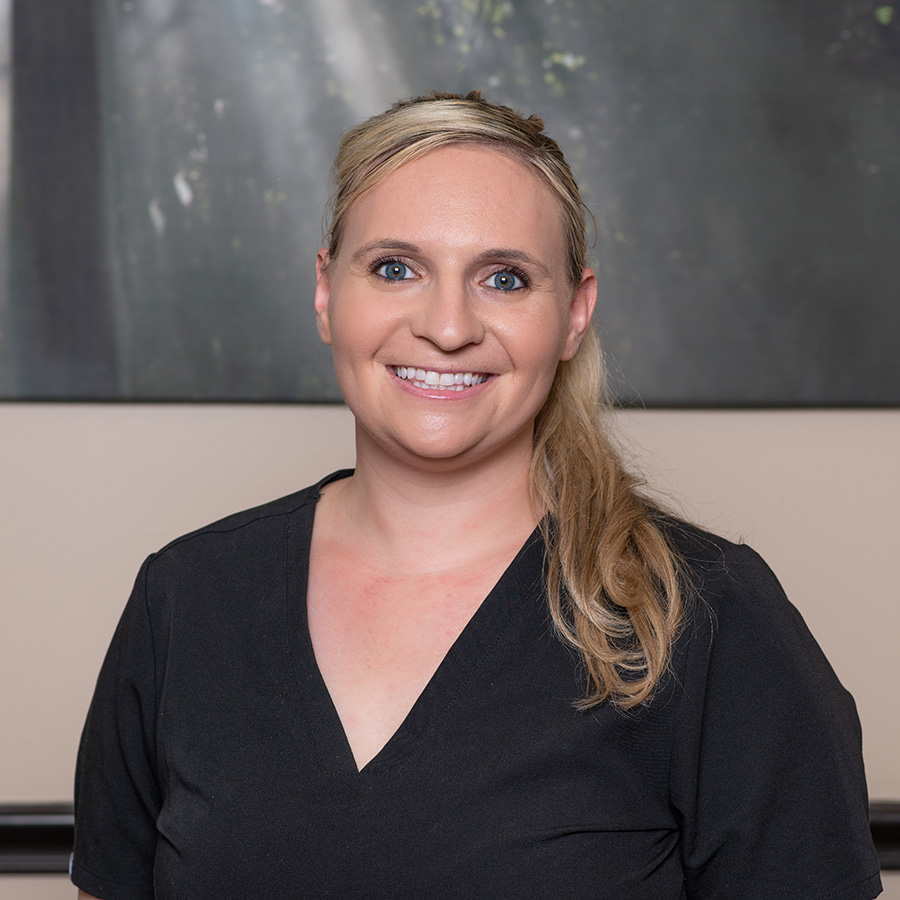 Nikki is a Wisconsin Native, born and raised in Sheboygan. She has one daughter and two boys, so life outside of the office is naturally very busy. Before making Dental Assisting her career Nikki served in the US Army as a HR Specialist for 15 years and lived all around the nation. Nikki knew from a young age, that she wanted to go into the dental field by having great experiences with her own dental care as a child. Nikki enjoys meeting new people and helping get them to optimal dental health.
On her free time, Nikki likes spending time with her family in her Round Rock home. She also enjoys listening to good music, going to concerts and traveling.
The Proof is in Our Patients

"Best dentists I've taken my family to. They are very skilled and go the extra mile for every single patient. They definitely know how to make it an easy experience on the kids too. Each kid says, "I had a good time," at the dentist... Very comforting to have considering some of the horror stories we have experienced with other local dentists."
"Always courteous and friendly staff. The wait time getting into the Dentist is never long. The dentist will take the time to discuss what is going to be done. Also, they will help you relax if nervous about seeing the Dentist."
"When I started coming here I needed a lot done. What I love the most is how well everything is explained and broken down. We made a plan based on what was most important and I really appreciate that they take the time to do that. I have had nothing short of a great experience every time I'm here and the whole staff is friendly and amazing at what they do. If you're looking for a new place I highly recommend NuYu!!"
"NuYu Dental is great! The staff is super friendly & very helpful! Dr. Kim & the staff always make you feel that they have done their best to tend to you during your appointment."
$99 for an Exam, X-Rays, Regular Cleaning, and Fluoride – a $349 Value (*in the absence of gum disease)
Emergency Exam, and X-rays: $59
Free Consultation and $500 off
| | |
| --- | --- |
| Monday | 8:00 AM – 4:00 PM |
| Tuesday | 8:00 AM – 7:00 PM |
| Wednesday | 8:00 AM – 4:00 PM |
| Thursday | 8:00 AM – 5:00 PM |
| Friday | 8:00 AM – 4:00 PM |
| Saturday | Open Select Saturdays! |
| Sunday | Closed |