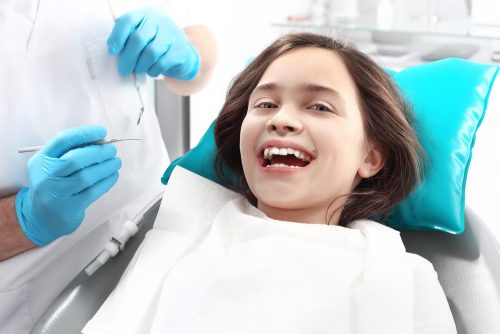 Gum disease is the inflammation and infection of the gums and the tissue. Generally caused by bacterial plaque, it is the major cause of adult tooth loss. Left untreated, bacterial plaque will harden to tartar. Tartar is a rough, porous mineral buildup that is usually yellow or brown in color. Tartar forms at and underneath the gum line, and because it is porous, it absorbs stains. Tartar excretes the toxins that cause gum inflammation, resulting in the development of periodontal pockets that hold even more toxins and bacteria. This condition can leads to the loosening of the teeth, or even the teeth falling out. And as the condition worsens, the accumulated toxins and bacteria move deeper into the jaw to destroy the bone that holds the tooth in place.
Signs of gum disease can include:
Red, inflamed gums
Bleeding while brushing or flossing
Receding gums
Loose or separating teeth
Presence of pus between the gum and tooth
Chronic halitosis
Periodontics is the focus in the treatment of gum disease. Gum disease is reversible if caught while in the early stages. The dentist will scale the tooth to remove plaque and calculus, and plane the tooth roots to smooth them. The dentist may prescribe antibiotics to clear up any infection or inflammation. Advanced cases may require the dentist to surgically trim the gums, remove the hardened plaque build-up, and re-contour the damaged bone.
MOST INSURANCES WELCOME AND MAXIMIZED!
NEW PATIENT SPECIALS & FINANCING OPTIONS AVAILABLE.
Contact us and schedule your visit today.
The Proof is in Our Patients

"Best dentists I've taken my family to. They are very skilled and go the extra mile for every single patient. They definitely know how to make it an easy experience on the kids too. Each kid says, "I had a good time," at the dentist... Very comforting to have considering some of the horror stories we have experienced with other local dentists."
"Always courteous and friendly staff. The wait time getting into the Dentist is never long. The dentist will take the time to discuss what is going to be done. Also, they will help you relax if nervous about seeing the Dentist."
"When I started coming here I needed a lot done. What I love the most is how well everything is explained and broken down. We made a plan based on what was most important and I really appreciate that they take the time to do that. I have had nothing short of a great experience every time I'm here and the whole staff is friendly and amazing at what they do. If you're looking for a new place I highly recommend NuYu!!"
"NuYu Dental is great! The staff is super friendly & very helpful! Dr. Kim & the staff always make you feel that they have done their best to tend to you during your appointment."
$150 for an Exam, X-Rays, Regular Cleaning, and Fluoride – a $349 Value (*in the absence of gum disease)
Emergency Exam, and X-rays: $59
Free Consultation and $500 off
OUR LOCATION
NuYu Dental of Round Rock, TX
| | |
| --- | --- |
| Monday | 10:00 AM – 6:00 PM |
| Tuesday | 10:00 AM – 6:00 PM |
| Wednesday | 8:00 AM – 4:00 PM |
| Thursday | Closed |
| Friday | 8:00 AM – 4:00 PM |
| Saturday | Open Select Saturdays! |
| Sunday | Closed |