Post Surgery Instructions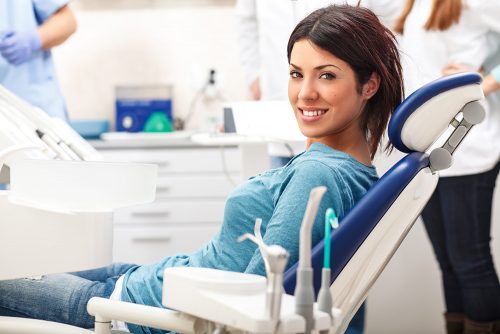 Now that the extraction is completed, here are some advices to help you with the healing process.
1) PUT PRESSURE ON THE WOUND
First, to control any bleeding put constant pressure on the wound by biting on the gauze. Also, change the gauze every few minutes for about a couple of hours. A cold compress or ice packs can also help this process.

2) STAY ON A SOFT DIET
For the first few days after the extraction you should stay on a soft diet. This decreases the chances that you will disturb the site of surgery. After a few days it is generally okay to resume your normal diet. 

3) TAKE PAIN MEDICINE
Following the extraction, it is very common to experience some discomfort, normally at the site of the anesthetic or the extraction site itself. To alleviate the discomfort you should follow your dentist's recommendation on taking an over the counter pain medication. When necessary, your dentist may decide to prescribe a stronger pain medicine to manage higher levels of pain.

4) VISIT YOUR DENTIST
Visit your dentist for a checkup one week after the surgery so your dentist can remove any suture and examine the wound to make sure it is healing properly, unless you have complications in which you need to visit your dentist sooner.
5) DO NOT DISTURB THE SITE OF THE EXTRACTION
Make sure that you do not disturb the extraction site. This means don't chew, rinse or brush directly on the site for at least 24 to 48 hours.
6) DO NOT SPIT OR SUCK THROUGH A STRAW
This is important because using a straw often causes suction that can remove the blood clot. Loss of the blood clot causes bleeding or a painful condition called dry socket.
7) DO NOT SMOKE
It is important that you do not smoke for at least 24 hours following the extraction, as smoking promotes the likelihood of bleeding and further delays the healing. Smoking could also cause dry socket.
Potential Outcome After Extracting A Tooth
A little bleeding, swelling and discomfort is normal after a tooth extraction, however, if you have any unusual bleeding beyond 4-6 hours post-operation it is important that you contact your dentist immediately or seek assistance at your local emergency room if you are unable to reach your dentist.
Sometimes you may experience discomfort when opening your mouth. This is due to muscle spasm or trismus, which usually heals on its own in a few days.
MOST INSURANCES WELCOME AND MAXIMIZED!
NEW PATIENT SPECIALS & FINANCING OPTIONS AVAILABLE.
Contact us and schedule your visit today.
The Proof is in Our Patients

"Best dentists I've taken my family to. They are very skilled and go the extra mile for every single patient. They definitely know how to make it an easy experience on the kids too. Each kid says, "I had a good time," at the dentist... Very comforting to have considering some of the horror stories we have experienced with other local dentists."
"Always courteous and friendly staff. The wait time getting into the Dentist is never long. The dentist will take the time to discuss what is going to be done. Also, they will help you relax if nervous about seeing the Dentist."
"When I started coming here I needed a lot done. What I love the most is how well everything is explained and broken down. We made a plan based on what was most important and I really appreciate that they take the time to do that. I have had nothing short of a great experience every time I'm here and the whole staff is friendly and amazing at what they do. If you're looking for a new place I highly recommend NuYu!!"
"NuYu Dental is great! The staff is super friendly & very helpful! Dr. Kim & the staff always make you feel that they have done their best to tend to you during your appointment."
$150 for an Exam, X-Rays, Regular Cleaning, and Fluoride – a $349 Value (*in the absence of gum disease)
Emergency Exam, and X-rays: $59
Free Consultation and $500 off
OUR LOCATION
NuYu Dental of Round Rock, TX
| | |
| --- | --- |
| Monday | 10:00 AM – 6:00 PM |
| Tuesday | 10:00 AM – 6:00 PM |
| Wednesday | 8:00 AM – 4:00 PM |
| Thursday | Closed |
| Friday | 8:00 AM – 4:00 PM |
| Saturday | Open Select Saturdays! |
| Sunday | Closed |