Smile Makeovers In Round Rock, TX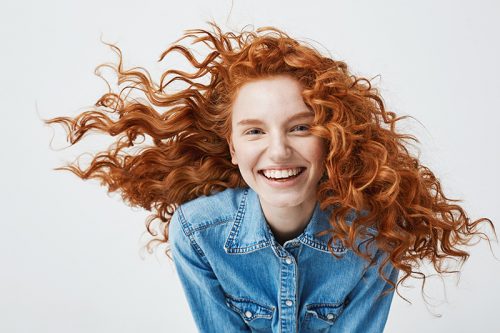 When you look and feel your best, people notice the difference. Modern cosmetic dentistry can totally transform your smile if you want to change your image. If you are considering more than one procedure, you may want a smile makeover, a comprehensive combination of cosmetic dental procedures intended to enhance your smile's beauty and appearance. The makeover will focus on correcting various problems, including broken, chipped, crooked, missing, or discolored teeth.
The Aesthetics of a Smile
With a smile makeover, your dentist can also fix uneven, unsightly gums. The makeover process can also dramatically change the length, width, color, and shape of your teeth to produce a uniform, vibrant appearance. Your dentist will talk with you about whether you want a more feminine look, a more attractive smile line, or whiter teeth. A smile makeover, however, is not just cosmetic in approach. During the evaluation, your dentist will also check for functional problems such as a bad bite or malocclusion.
Benefits of Making Over Your Smile
The advantages of having a smile makeover include:
Consistency. Having multiple cosmetic procedures preformed by the same dentist, will help you avoid variances and differences that can occur when several dentists with different techniques and materials perform the same procedures over a longer period of time.
Minimizing Office Visits. With a comprehensive smile makeover, the dentist can group the cosmetic procedures in a more efficient manner so as to save you time and minimize office visits.
Saving Money. Because a smile makeover is intended provide a comprehensive solution, patients can avoid redundant dental procedures.
FAQs about Smile Makeovers
I want to change my smile. What do you suggest for a smile makeover?
No two people are exactly alike, and no two smiles are completely the same. To start the smile makeover process, the first thing you need is a consultation appointment. At this visit, the dentist will listen to your ideas, show examples of possible changes, examine your mouth, and craft a custom plan to update your smile.
Won't a smile makeover cost a lot of money?
Every case is different. Until you meet with a dentist, it's hard to estimate price. However, not taking care of your teeth can result in additional expenses to repair damage and improve your appearance.
How can I get straighter teeth without braces?
In some cases, porcelain veneers can cover front teeth and give your smile a more even look. To actually straighten teeth, many adult and teen patients choose Invisalign clear braces. This system uses a series of clear, custom aligners to move teeth in to the correct position without the inconvenience of traditional metal braces.
What options are available for smile enhancement?
You deserve a smile that matches your style and personality. For a smile makeover tailored to fit your needs, your dentist may suggest porcelain veneers to close gaps, teeth whitening to remove stains, and porcelain crowns to replace old restorations. If you are missing teeth, dental implants can give you back a complete smile. Call your dentist and schedule an appointment for a cosmetic consultation.
---
Top-Rated Cosmetic Dentist Near Me – Best Smile Makeover Dentist in Round Rock, TX
MOST INSURANCES WELCOME AND MAXIMIZED!
NEW PATIENT SPECIALS & FINANCING OPTIONS AVAILABLE.
Contact us and schedule your visit today.
The Proof is in Our Patients

"Best dentists I've taken my family to. They are very skilled and go the extra mile for every single patient. They definitely know how to make it an easy experience on the kids too. Each kid says, "I had a good time," at the dentist... Very comforting to have considering some of the horror stories we have experienced with other local dentists."
"Always courteous and friendly staff. The wait time getting into the Dentist is never long. The dentist will take the time to discuss what is going to be done. Also, they will help you relax if nervous about seeing the Dentist."
"When I started coming here I needed a lot done. What I love the most is how well everything is explained and broken down. We made a plan based on what was most important and I really appreciate that they take the time to do that. I have had nothing short of a great experience every time I'm here and the whole staff is friendly and amazing at what they do. If you're looking for a new place I highly recommend NuYu!!"
"NuYu Dental is great! The staff is super friendly & very helpful! Dr. Kim & the staff always make you feel that they have done their best to tend to you during your appointment."
$150 for an Exam, X-Rays, Regular Cleaning, and Fluoride – a $349 Value (*in the absence of gum disease)
Emergency Exam, and X-rays: $59
Free Consultation and $500 off
OUR LOCATION
NuYu Dental of Round Rock, TX
| | |
| --- | --- |
| Monday | 10:00 AM – 6:00 PM |
| Tuesday | 10:00 AM – 6:00 PM |
| Wednesday | 8:00 AM – 4:00 PM |
| Thursday | Closed |
| Friday | 8:00 AM – 4:00 PM |
| Saturday | Open Select Saturdays! |
| Sunday | Closed |